Welcome to our Autumn 2020 newsletter. It has been a year since our last newsletter but even in a global pandemic, the MGIP and its members have continued to flourish.
Hello from the MGIP
To our dear members and friends,Long time, no newsletter! Indeed, this year has not been a good time for any of us, and Covid is still not over. But Frankfurt has shown us that life and business can go on, even in these difficult times.
The number of virtual participants at Frankfurt was higher than expected:
200,000 users of virtual platforms,
4,400 digital exhibitors,
3,644 events,
400,000 titles on rights platforms.
The figures above were recently published, and they have convinced us at MGIP to think more positively about the future. We know many of our members used lockdown creatively, producing new books, finding new selling opportunities, or doing presentations and promotions across social media.
Our Facebook page includes many excellent examples of what we, and our members, have been up to during lockdown. We post a range of content regularly, so please find us at: www.facebook.com/motovungroup/.
Spotlight on two successful co-editions between MGIP members
Loving: A Photographic History of Men in Love, 1850s–1950s
This book depicts a visual narrative of romantic love between men with over 2,700 photographs taken over a century. It was already a celebrated title in many countries before its publication in Italy, France, USA, Germany and UK this autumn.
The co-editions are published by Eric Ghysels (5 Continents Editions), Elisabeth Sandmann (Verlag) and Jean-Baptiste Bourrat (Les Arènes). Congratulations to all three of you!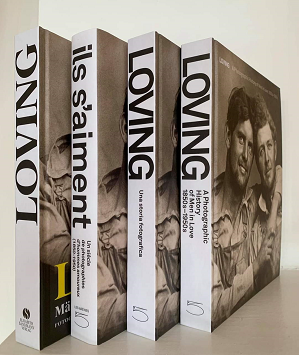 Freddy Tsimba: Mabele eleki lola! La terre, plus belle que le paradis
Catherine de Duve (Kate'Art Editions) and Isabelle Gerard, Head of Service at the Royal Museum of Central Africa, worked in collaboration to edit the catalogue for Congolese artist Freddy Tsimba's exhibition 'Mabele eleki lola! The earth, more beautiful than paradise'.
Click here to see more about this title.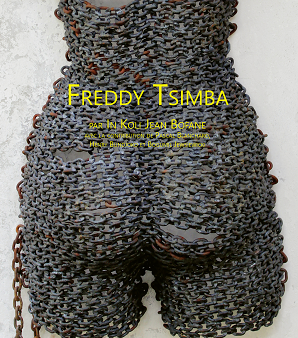 MGIP news and announcements
During these difficult times, MGIP members Priya and Kapil Kapoor re-opened the CMYK and Eureka! book shops in New Delhi. We wish them luck – as we did half a year ago with their creation of Roli Pulse, the successful virtual conference and podcast platform for 'Publishing Perspectives' and 'Mental Health'. What a great idea!
---
We would love to hear from you about your experiences during the pandemic. We decided at our last MGIP board meeting that we would create a regular Zoom meeting for you to share their stories, innovative ideas, experience, expectations for the future plus create a forum where co-edition offers can be shared with all MGIP members.
As you may know, we held four webinars on the days when our summer meeting should have taken place in June, and following their success, we are planning to hold more lectures, discussions, and virtual meetings. We will let you know more about our planned activities soon.
---
We are delighted to extend a warm welcome to Séverin Cassan of La Martinière (www.lamartiniere.fr) who has applied to join MGIP. Some members will have met Séverin last year when he attended our Frankfurt dinner.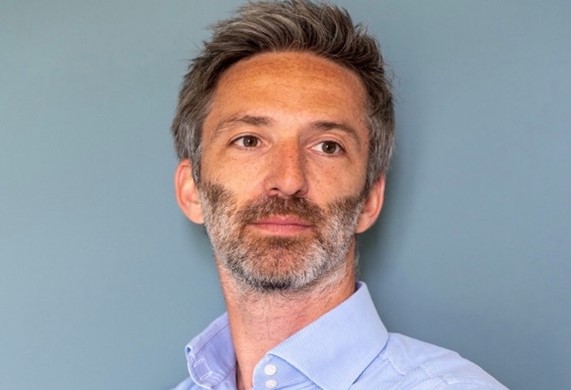 ---
MGIP was able to actively participate in one event at this year's virtual Frankfurt Book Fair. Just like last year, our jury voted for the Illustrated Book on Film award. We are very proud to announce that two of our publishers were on the shortlist: Pavilion Books and Lars Müller Publishing. The overall winner was French New Wave by R|A|P (Reel Art Press) who are (so far) not a member of the MGIP. Publisher Tony Nourmand was presented with the award by Cristina Galimberti in a video message at the ceremony.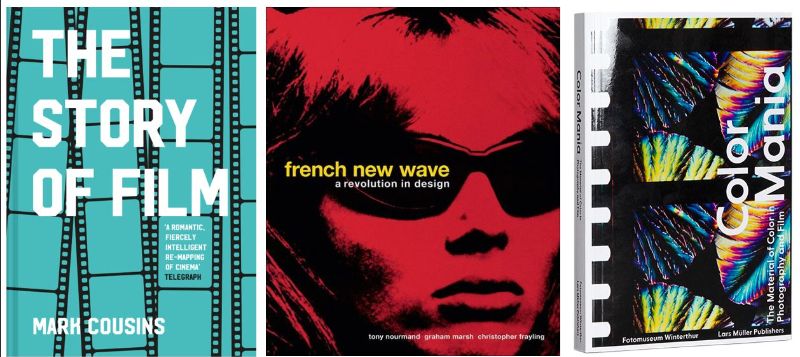 At our 2019 summer meeting in Greece, we established a collaboration between MGIP and PEN. Under the aegis of Jan Martens, the PEN Anniversary Book was born. More than one year later, the members of the board were able to see the wonderful oeuvre. Jan Martens has been working tirelessly to complete this impressive book and it will be translated into French, Spanish, German and other languages. Quite a few of our members have been involved in the production and co-publishing process, including: Jean-Baptiste Bourrat, Martin Fontijn, Ronny Gobyn, Alberto Gremese, Juraj Heger, Thierry Julliand, Michel Moushabek, Elisabeth Sandmann, Marc Sapir, Sophy Thompson and Francis Wehkamp.
Any members who would be interested in co-publishing or distributing this history of '100 years protection of freedom of writing', should contact Jan through the MGIP office email.
It is our hope that we will physically see and hold the first edition of this title at our 2021 summer meeting (more on this below) before it is presented at the 100th anniversary of PEN in Oxford in September 2021.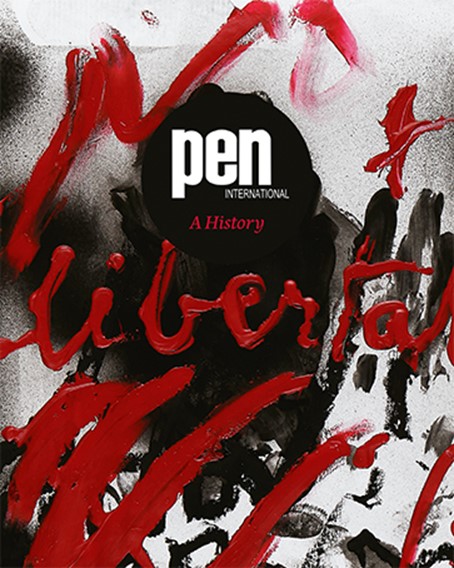 Last but not least some organisational news:
After eight years, we are relaunching the MGIP website. Our new and modern site is being taken care of by Martin Fontijn and Anniek Meinders. As soon as it is ready, we will inform you all.
We will shortly be making a proposal for holding the annual General Assembly virtually over Zoom. At the Assembly, we wish to share with you information about what the MGIP has been up to during 2020, announce the winners of the MGIP Book Award and discuss further activities we are planning to organize.
For those who were unaware, our president, Chris Hudson, has retired from MoMA and moved to beautiful California. His new business email is chudson@lowgill.com.
Finally, nearly all members have paid their 2020 membership fee – thank you. There are a handful of members who did not respond (not even after three individual reminders!) – these cases will be discussed at the General Assembly.
Announcement – Summer Meeting 2021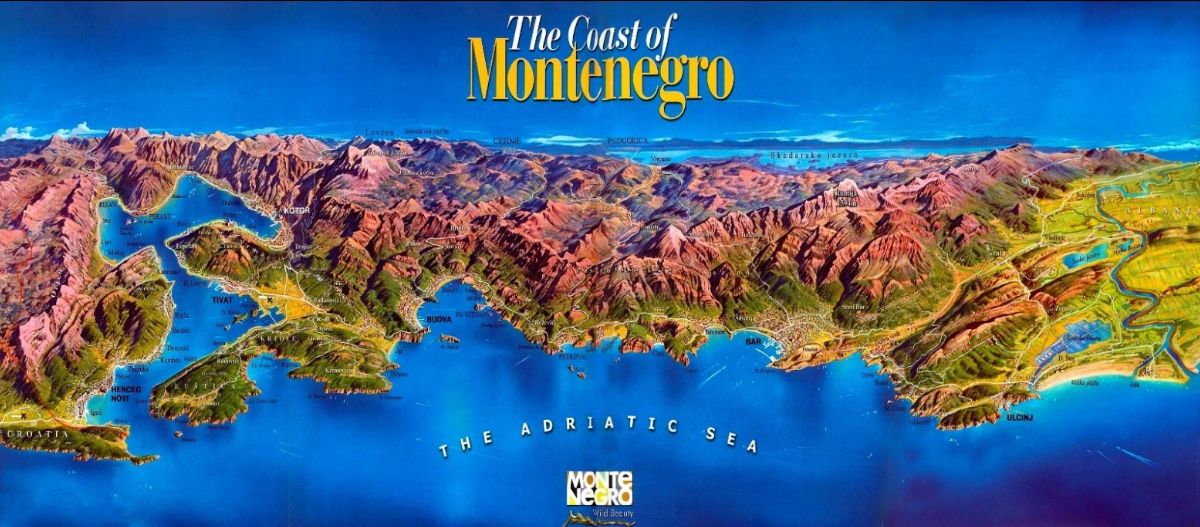 We have not given up hope of holding our long awaited summer meeting in Montenegro next year. Initally we had planned for the meeting to take place 25th to 28th June 2021 however, as the dates for London Book Fair has just been announced, we may bring this date forward by a few days.
Hotel Splendid in Budva has carried our advance payment over to 2021, so let's keep our fingers crossed. We are all looking forward to seeing our members and friends together again to experience this wonderful country, the homeland of our founder Bato Tomasevic.
More details about the program and schedule will follow in the near future. In the meantime, please have a look at the photos which were taken during our pre-visit back in 2019.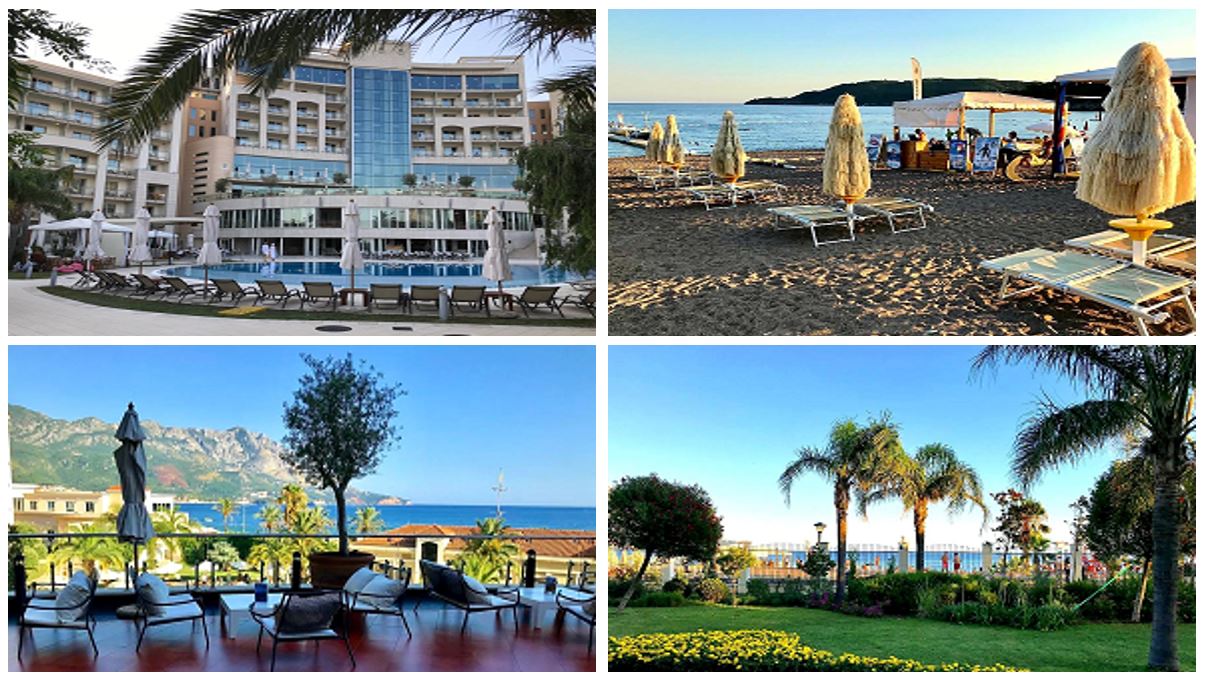 Dates for the Diary 2021
MGIP Summer Meeting – 25th to 28th June 2021 (provisional)
London Book Fair – 29th June to 1st July 2021
To reserve and book our events, remember to email office@motovungroup.org.
Please follow us on Facebook and view our YouTube channel for more members' information.
---
Do you have any content suggestions for the MGIP Newsletter?
Please send us your ideas and we can include them in the next quarterly newsletter.
Motovun Group of International Publishers
International Non-profit Association Under Belgian Law | Founded in 1977 – Founding President: Bato TomasevićOffice: 2 Rue du Midi, 1000 Brussels | phone: +49 172 961 74 03 | Secretary: Barbara Glauning | office@motovungroup.org | www.motovungroup.org
Board of Directors: Christopher Hudson (President) | Alexandra Papadakis (Chairwoman) | Juraj Heger (Treasurer) Jean-Baptiste Bourrat | Martin Fontijn | Alberto Grimese | Kapil Kapoor | Annabel Lammers | Jan Martens | Anniek Meinders
Our mailing address is:
office@motovungroup.org
Responsible for editorial content: copy by Barbara Glauning and layout Eden Phillips Harrington
If you wish to unsubscribe from this newsletter please send us an email.